Last week was Literacy Week, our annual celebration of the joy of reading, writing and story-telling. This year, a whole host of activities have taken place in classes across the school, from poetry slams to spelling bees, and from character quizzes to redesigning book covers to feature our children dressed up as a character from the story.
The annual Extreme Reading Competition continues to attract a huge number of entries from skiing in the Alps to Scuba Diving in the Maldives all whilst reading a book!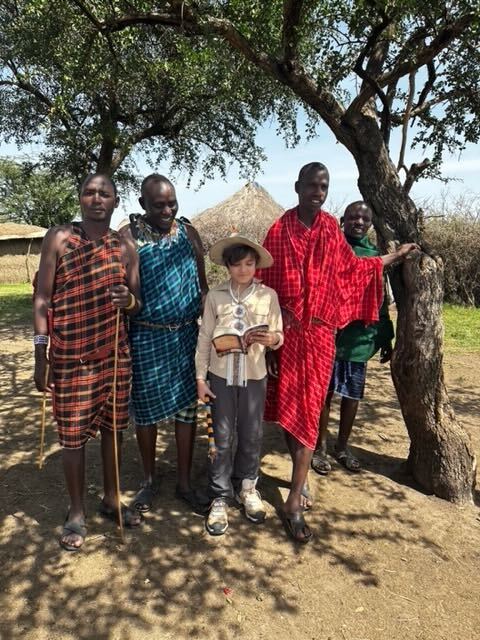 Each class has taken part in our Big Write, when all children read the same book (this year we chose The Black Hat, by Maia Walczak) and produce work in response to the story. As well as lots of vibrant, colourful artwork popping up around the school, some classes have composed their own stories involving magical hats, others have written poems, and others have discussed the rights of animals in captivity.
Older classes have visited younger classes to share books and support the younger children with their reading, and there have been special assemblies, book swaps, and visits from Mystery Story Tellers.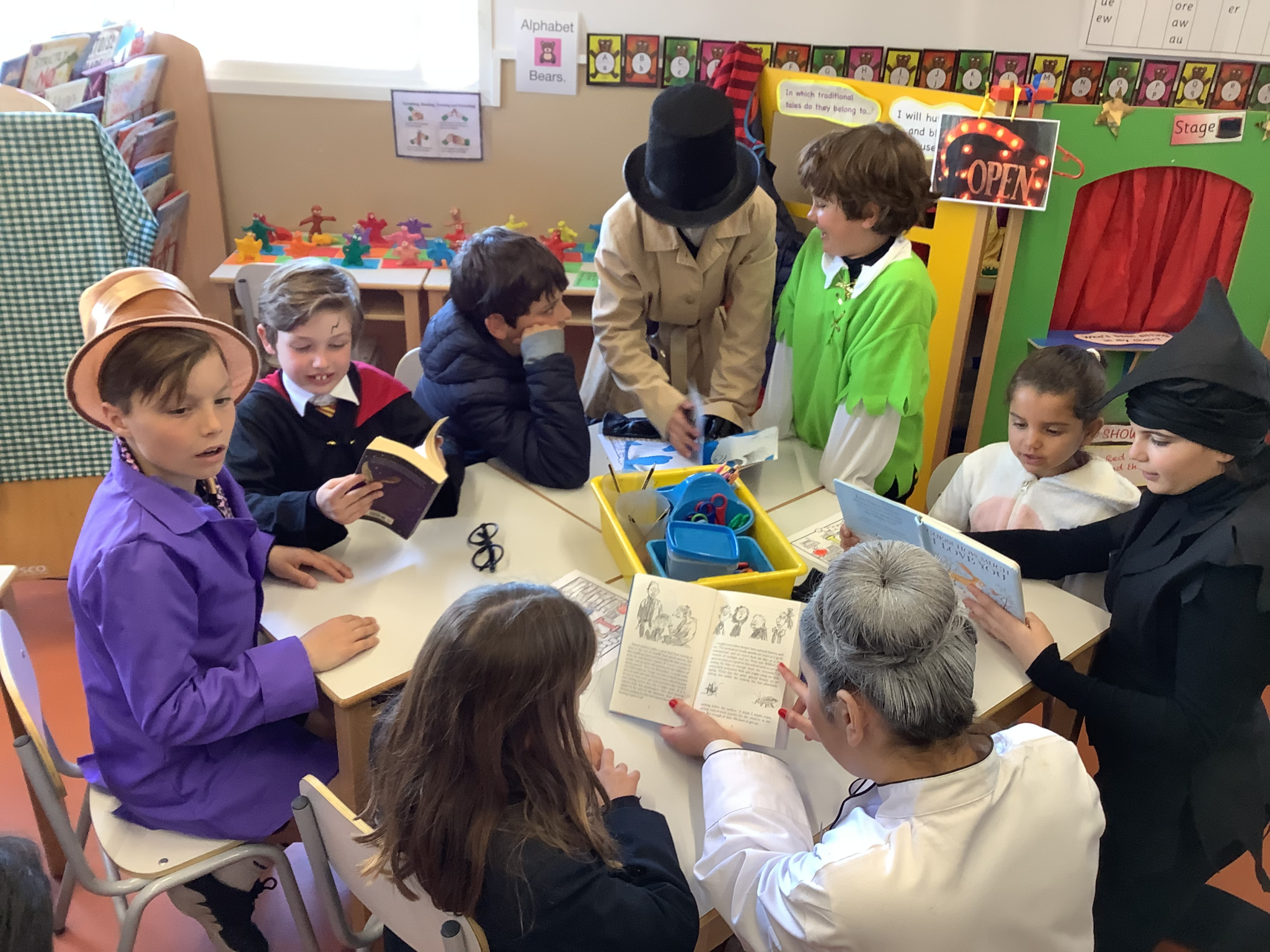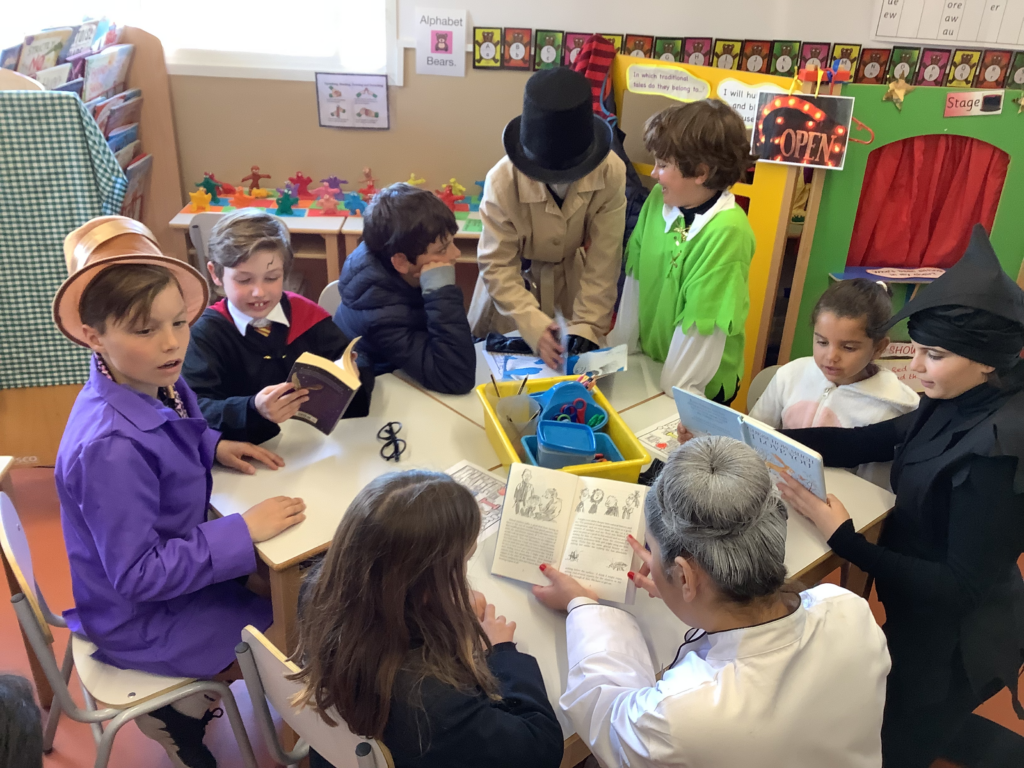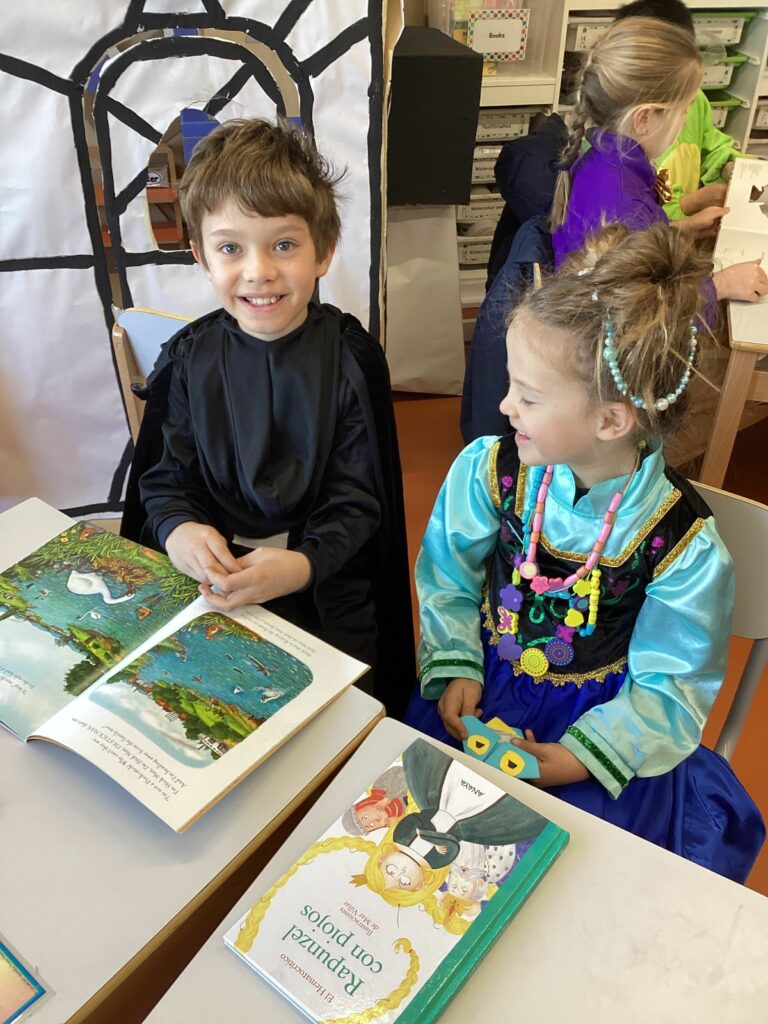 On Thursday, 2nd March 2023 Runnymede Junior School students and teachers celebrated World Book Day by coming to school dressed as a character from their favourite books. Each Key Stage had a fancy dress parade to show off the incredible variety of colourful costumes, and the day was filled with fun book-related activities. Book token prizes were awarded in each class for the most inventive costume, and winners were incredibly difficult to choose this year given the incredibly high standard and variety of costumes on show. Building our links with the local community, a group of children in costume from across the year groups visited a local care home for old people to recite a poem and share our love of books with the residents.
On the final day of a wonderful week, classes from Years 1 to 6 performed a poem in our second Choral Poetry Event of the year. Once more, the standard of performance was extremely high, providing great entertainment to all who were present.
We are now thinking of ideas to make next year's Literacy Week even more amazing.