Runnymede College is delighted to be celebrating world-beating results in this year's A Levels, including the highest Mathematics mark in the world, obtained by Carmen Alves Sabin.
Other awards include the highest History mark in Europe achieved by Gabriela Fernandez Medem and three pupils who achieved the highest marks in Spain in Biology, English Literature and Geography.
Headmaster Frank Powell said "Runnymede students have done themselves and our school proud. These truly impressive awards are a testament to their hard work and determination, alongside the world class teaching which is characteristic of a Runnymede education. We congratulate these students for their remarkable achievements, and wish them all the very best in their next steps".
These outstanding awards sit within a wider cohort of superb A Level results with 67% A*-A grades and 98% of grades at A*-C. This is particularly impressive when compared with the 58% of A*-A grades achieved at independent (private) schools in England this year.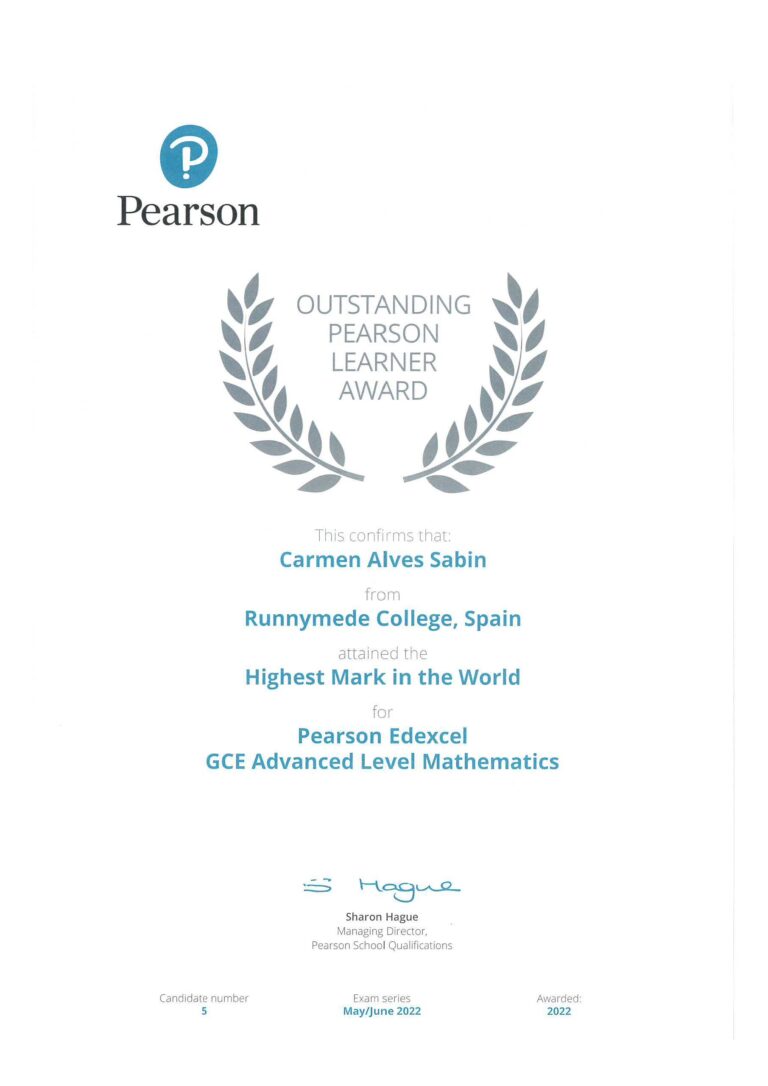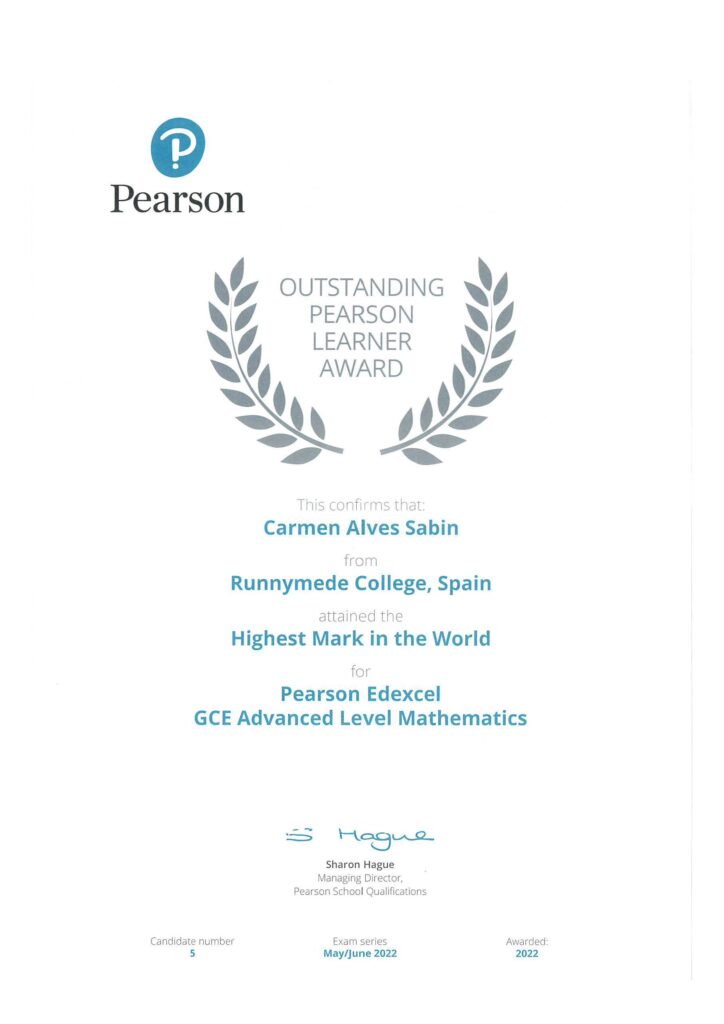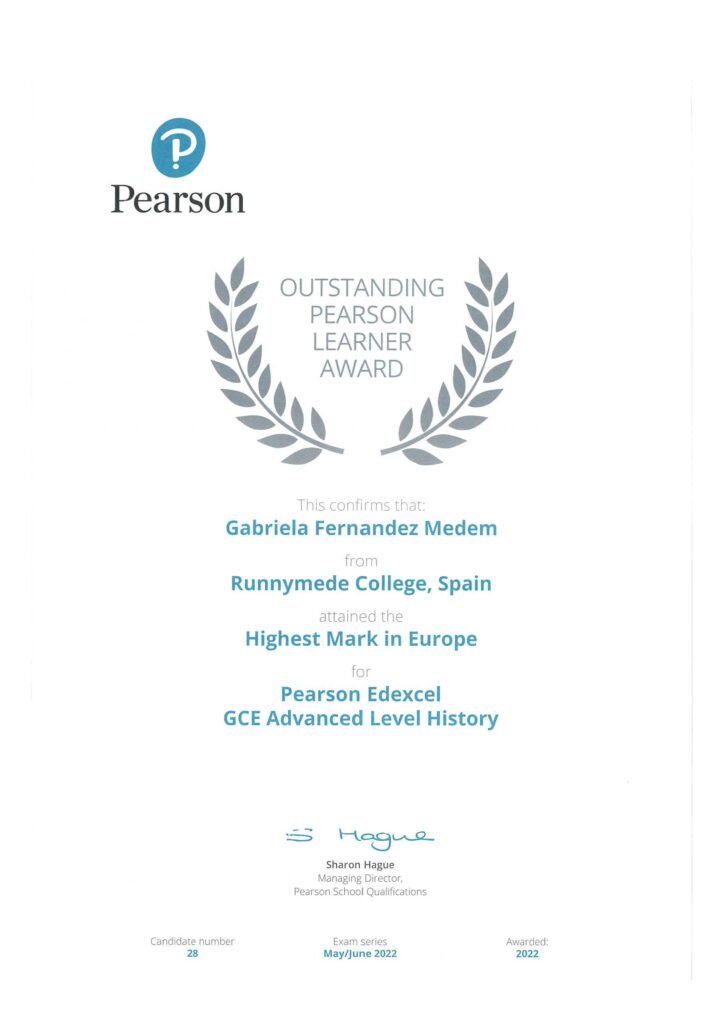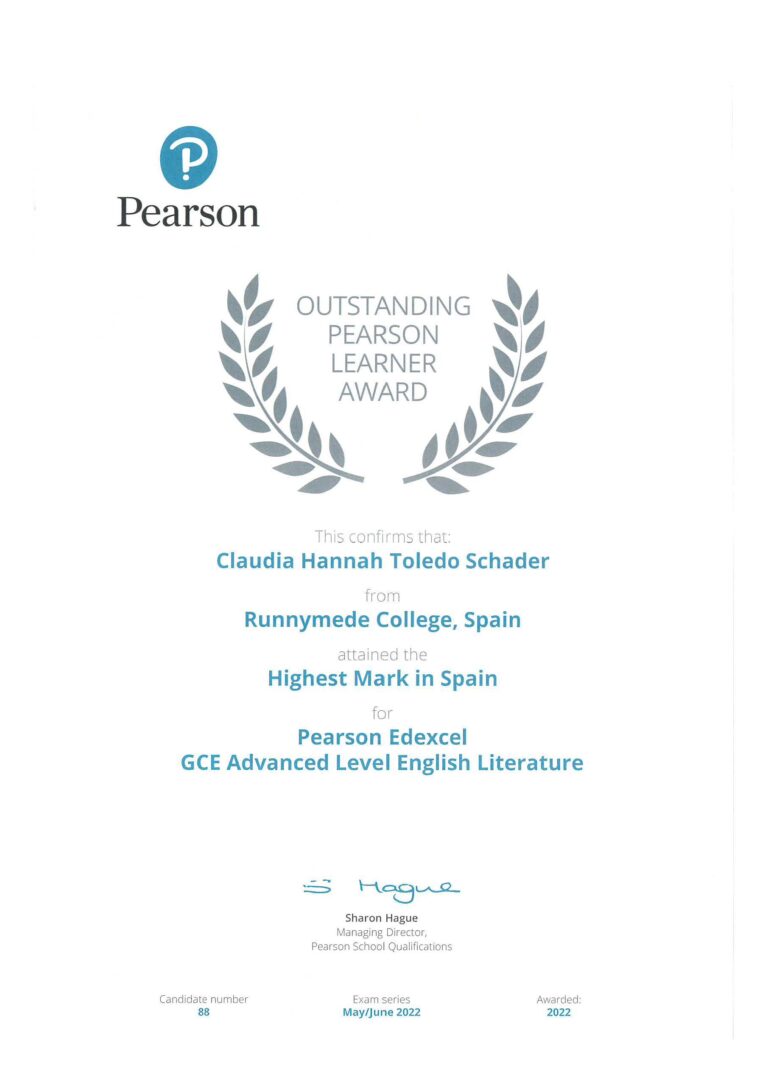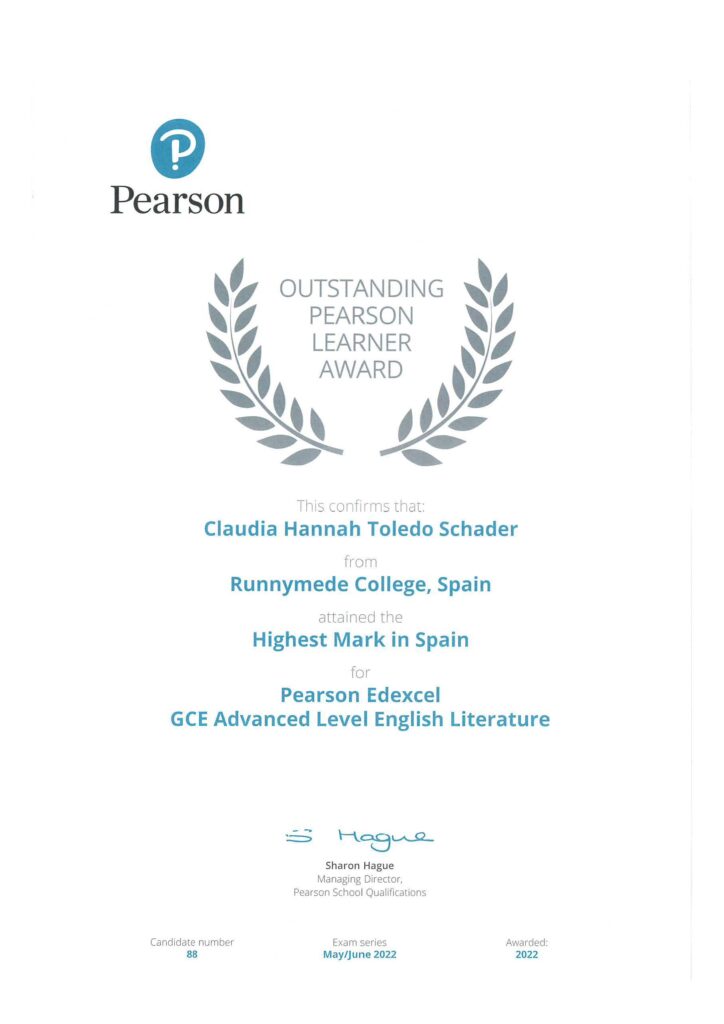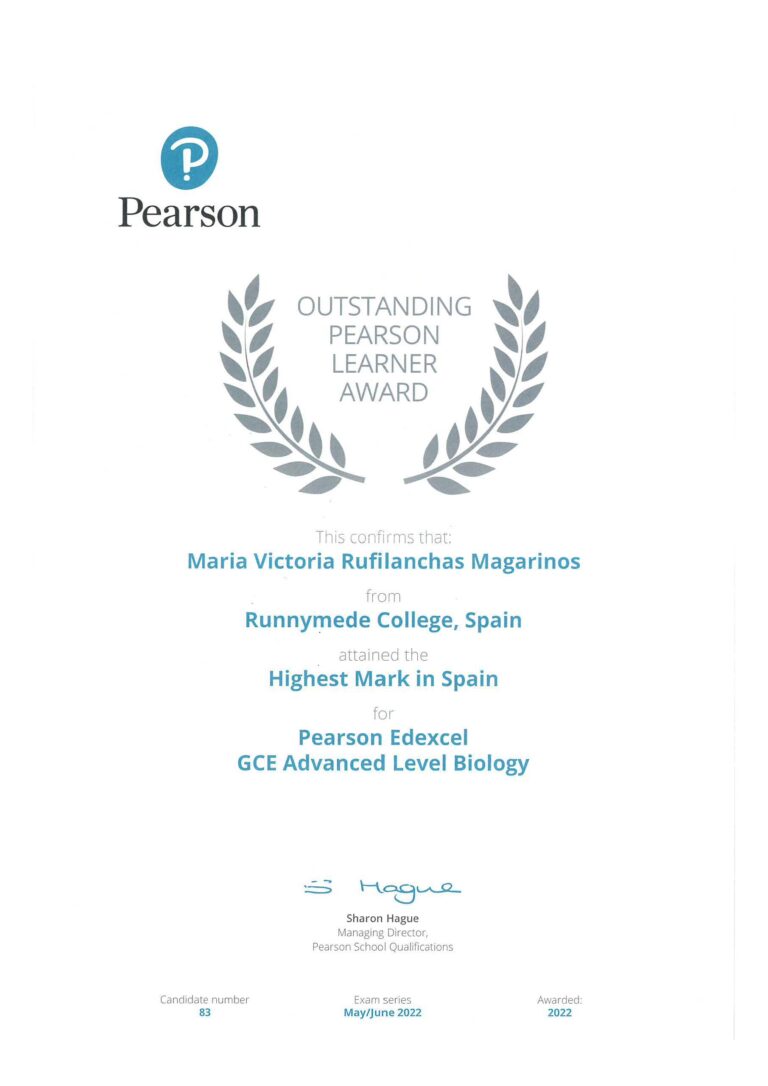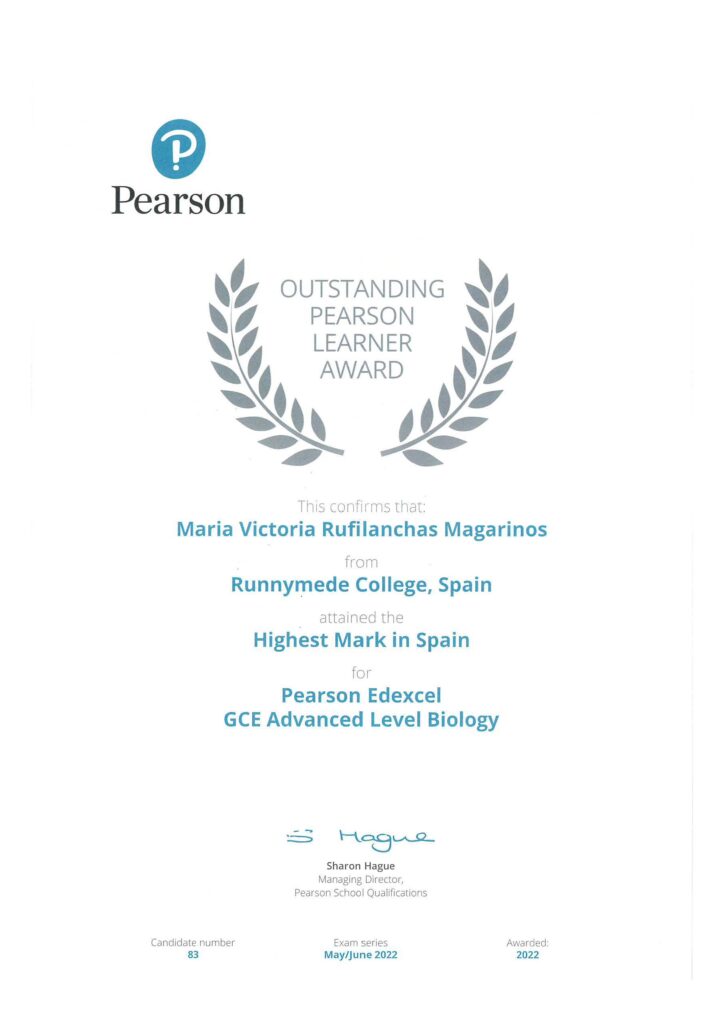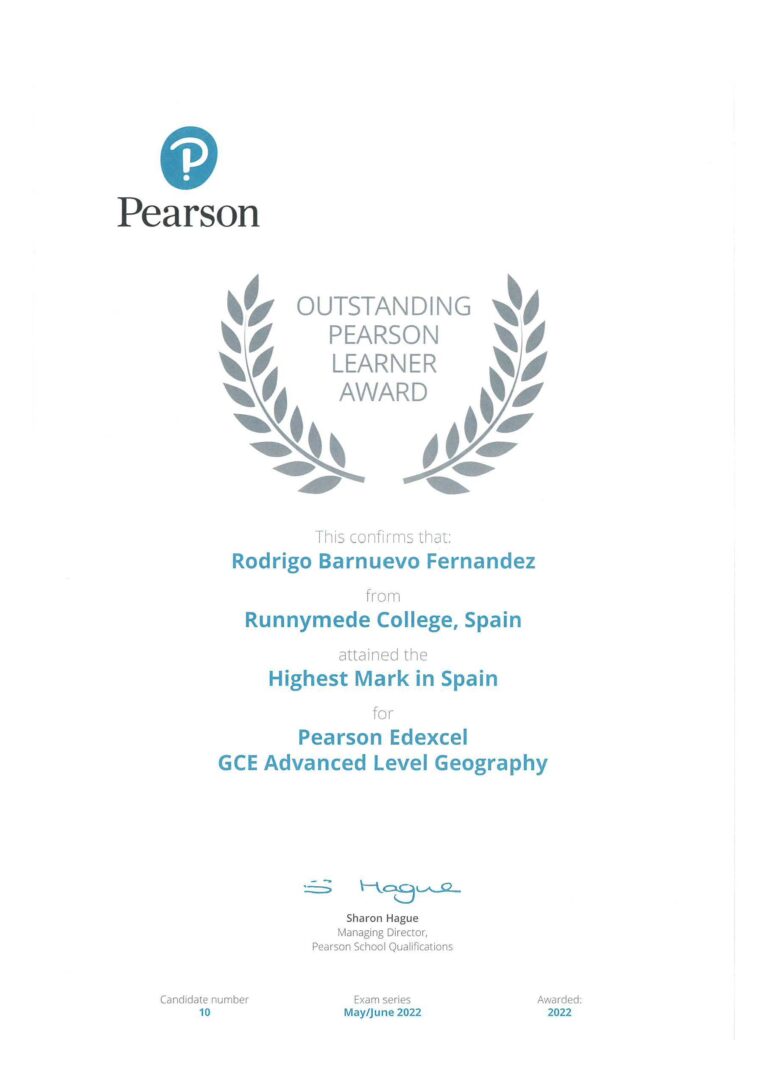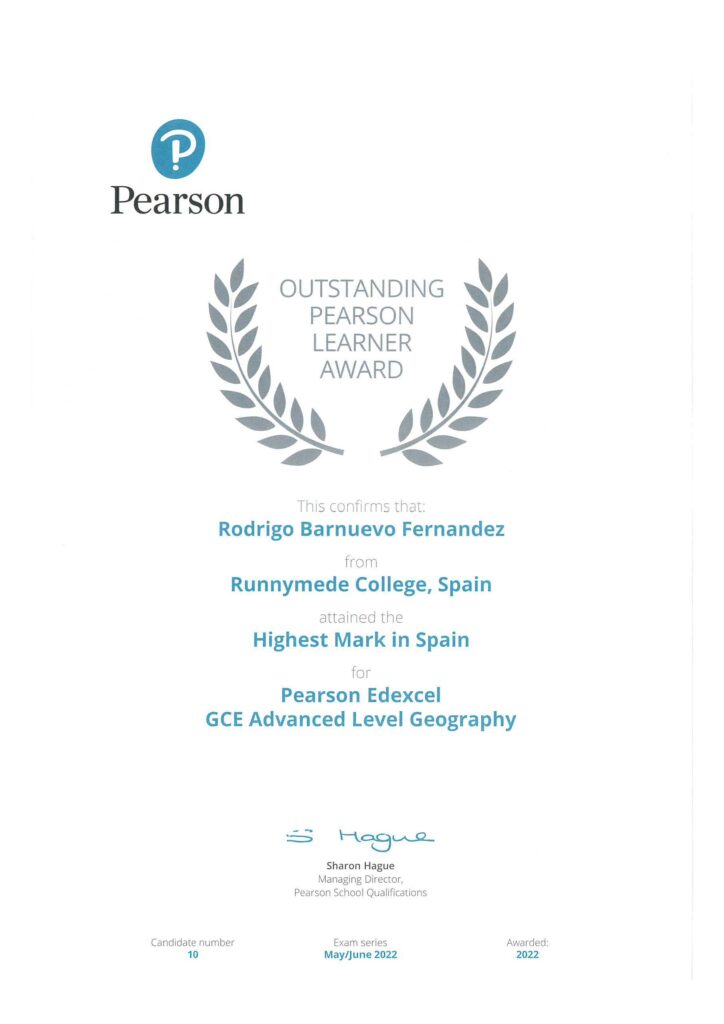 Click
here
for detailed information on 2022 Outstanding Learner Awards, University Destinations and Exam Results.