At Runnymede we are committed to ensuring pupils in both the Junior and Senior Schools are given the opportunity to develop their knowledge and understanding of science, technology, engineering and mathematics (STEM). Not only do they receive top-quality lessons in subjects which fall within this umbrella, but they also have the opportunity to enrich their appreciation of STEM through co-curricular clubs, external competitions, online platforms, and dedicated weeks of learning.
Physics Challenge Success
Last month our Year 12s entered the Online Senior Physics Challenge organised by Oxford University. We are very proud to announce that our pupils achieved 13 Gold, 19 Silver and 12 Bronze certificates. In fact all our physicists obtained one certificate, making this the most successful year so far in this competition. We would like to congratulate all our Physics students.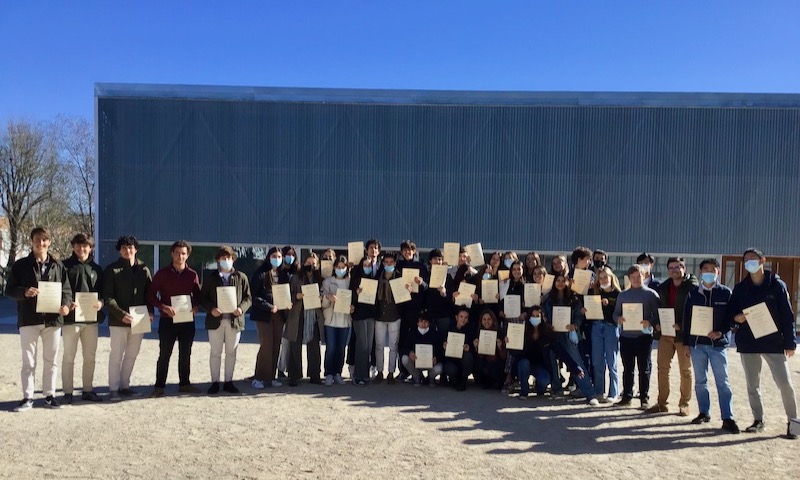 Junior School STEM Week
In the Junior School, the STEM week before half-term was an enormous success. The children from Pre-Nursery to Year 6 experimented with science, built structures, used technology, tested paper aeroplanes, and faced maths challenges. For example, in Key Stage One they undertook a carousel of activities ranging from launching balloon rockets to lava lamps to Sudoukos. In Key Stage 2, they built bridges, tested parachutes, analysed data and in Year 6 built amazing machines inspired by Rube Goldberg: machines which perform a simple function in the most complicated of ways! There was also a great poster competition with numerous entries, the task was to celebrate scientists form the 21st century and look to the future. Overall the children came away with a sense of wonder, which was our aim at the outset.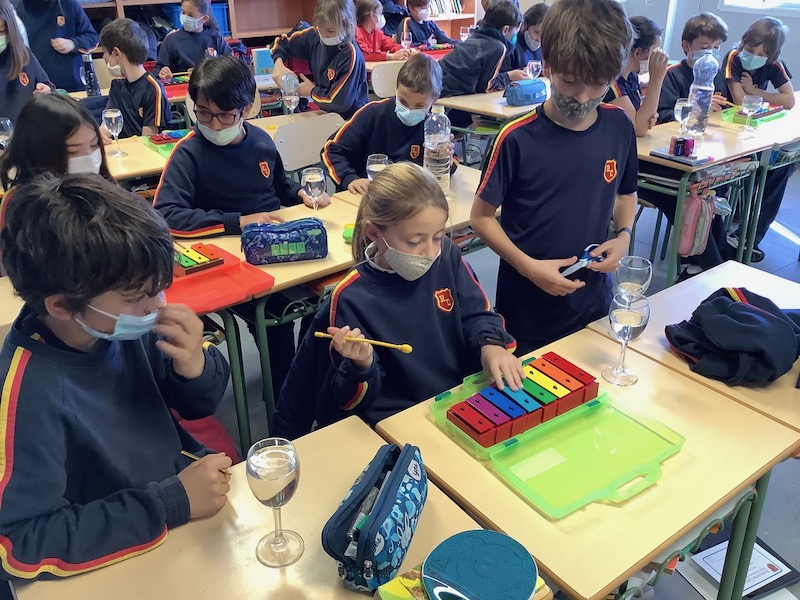 Medics Club Visit by Old Runnymedian Doctors
One of the most interesting co-curricular opportunities in the Senior School is the Medics Club for aspiring doctors and biomedical scientists in the VI Form. In conjunction with the Club, before half-term the Science faculty welcomed three Old Runnymedians, now qualified doctors, to give talks and Q&As on their journey from school to the world of medicine. Former students who took part were Laura Rico, Isabel Rodriguez Rumsey and Maria Fernandez Salamanca, all of whom are working in UK hospitals in the early years of their medical careers. The talks were inspiring, informative and valuable as first-hand advice on how to prepare for the competitive application process to get into medical school in the UK. All our speakers were a testimony to the benefits of a Runnymede education. They were erudite, engaging and willing to help in whatever way they could. We hope to have further speakers in the coming months, and some of the current pupils who participated may return one day as qualified doctors themselves, repaying the generosity of our guest speakers this year.
Sparx Maths School of the Month
This academic year, the Maths department has started to use an online homework platform called Sparx Maths. We use it in Years 7-11 and it has had huge impact on student motivation and the way teachers provide support. All students use their school iPad to access the online platform and this allows them to have full control and responsibility for completing their Sparx homework.
Students' motivation has increased due to the level being personalised to each students' ability, the fact they are getting consistent recognition of their hard work via our house point system and that teachers are also able to target the support they give. Our hard work, high homework completion rate and overall excellent use of the platform has been recognised by Sparx and we have been awarded "Sparx School of the Month". This is a fantastic achievement as we are one of over 2000 schools to use Sparx Maths. Congratulations to the Maths department and to all students who are working so hard on their Sparx homework!