Runnymede is committed to academic excellence and sets the highest standards of behaviour and social conduct, fostering the development of mutual respect and responsibility. Above all we want our children to develop a love of learning and to become independent learners.
Fair play is also encouraged – learning to win without gloating and to lose with good grace, to accept the decision of the appropriate authority, be that of the referee in sport or the teacher in class, and to derive satisfaction from having done one's best even when others have done better.
Teachers are encouraged to stimulate thinking and discussion about absolutely any subject, always bearing in mind the sensitivity of youth but without indoctrinating children in their personal attitudes.

Runnymede's Values provides a framework within which pupils and all members of the School community can work together to achieve our common aims. The Values defines what we expect from every pupil and aim to promote a sense of pride and belonging to the School.
A necessary background to our rich variety of activity is discipline, conceived as respect for oneself, for others and for the School. We believe that children flourish best when their personal, social and emotional needs are met and where there are clear, developmentally appropriate expectations for their behaviour. Pupils are rewarded for effort, behaviour and achievement and sanctioned in cases of misbehaviour pursuant to the terms of the applicable Discipline System implemented in the Junior and Senior Schools.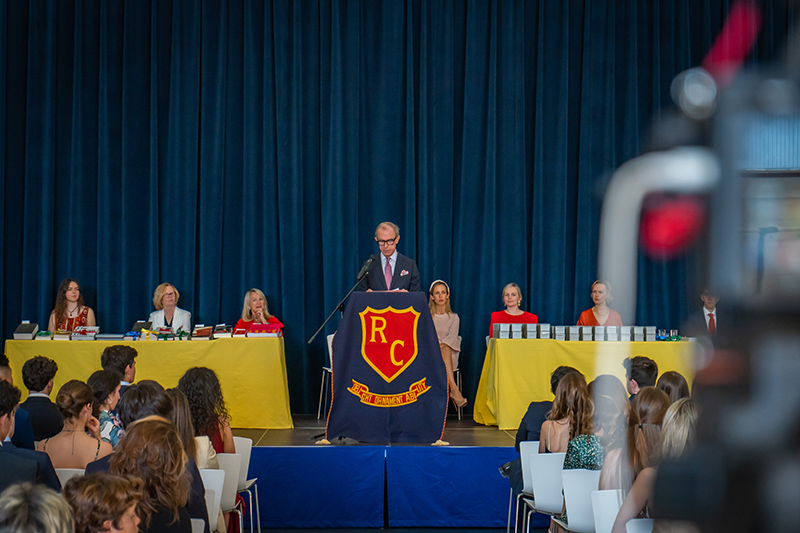 To provide an all-round academic, humanistic education to all pupils regardless of their sex, race, religion or nationality.

To help children to maximise their potential, whether intellectual, artistic or physical.

To encourage positive social attitudes and respect and consideration for others, of all ages and backgrounds.

To create the conditions of a happy atmosphere and structured environment where children feel secure, through reasonable discipline and School rules known to all.

To educate pupils in preparation for adult life and to orient them towards pursuing the most suitable higher education course and professional career.