Our series of Old Runnymedians Career Talks continued last Wednesday, 24th February with a light-hearted, but interesting and extremely informative presentation by Andrés Monge.
The topic for André's talk was Career U-Turns in which he shared his journey from investment banking to his current role as Senior Music Editor at Spotify. Like most teenagers, Andrés didn't really know what he wanted to do. His parents preferred him to stay and study in Spain and so he did, going to ICADE to study Business Administration. He acknowledged ICADE as being a sought-after institution which opened many doors to job opportunities for its graduates.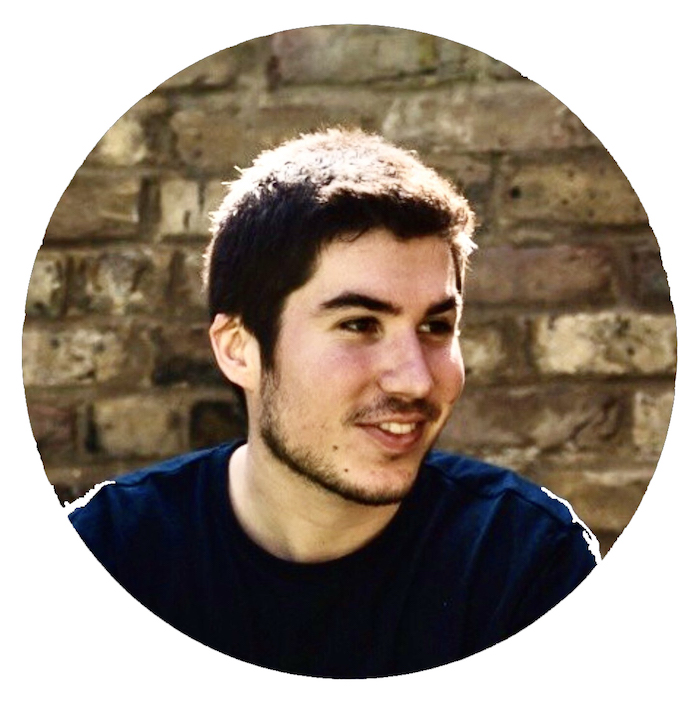 Andrés explained that transition from a British school environment to a Spanish educational environment was rather challenging, and he realised the following: a British education environment is all about understanding whereas, in comparison, the Spanish one is more about memorising. He said the latter is true about the French system as well, having done an Erasmus year in France. This difference between the systems may be of particular interest to those planning to stay and study in Spain.
When he finished his studies at ICADE, Andrés started to apply for jobs. During a time of high youth unemployment in Spain, chances of getting a job looked grim. Despite multiple unsuccessful applications, Andrés persisted and was offered a job in BBVA's investment banking division.
Andrés shared what life was like in the banking world, with its strict dress codes, serious colleagues and unforgivingly long hours. According to Andrés, working in investment banking helped him understand what he didn't like doing; however, it didn't help him understand what he did like.
To help him answer this question, he started working on the things he did enjoy during his free time. This eventually meant spending hours on music blogs, reading up about upcoming songs and artists, looking up new music on Soundcloud and YouTube. He even started his own music blog, posting and writing about new music and emerging artists – something he very much enjoyed.
After about four years of this, Andrés decided it was time to make a move and see if he could make a career out of the things he actually enjoyed. He recalls, "I started sending CVs but wasn't really getting anywhere as I was just a random guy who worked in banking in Madrid". Even so, he didn't give up.
He started researching how he could build his skills and be better prepared for a position he was interested in. After completing a Music Radio course, which took him about three months, things started really looking up for him and he landed a paid internship with MTV in London, selecting music videos to be played on their different TV channels for Europe and the UK. He spoke very fondly of his experience at MTV and in London, concluding that London is a great place for Old Runnymedians.
Although he was offered a job at MTV after his internship, Andrés jumped at the opportunity to apply for a vacancy at Spotify when it came up. He was hired in 2018 as a Music Editor, and his main job is to make official Spotify playlists. Apart from loving what he does on a daily basis, Andrés speaks of the flexibility given to employees by Spotify, which he also appreciates. A successful career U-turn indeed.
Andrés' tried and tested two-step plan, as well as his advice for those listening, for a successful career U-turn is:
Step 1: Pursue curiosity and interests in your free time.
Step 2: Find a way to get paid for it.
Thank you very much to Andrés for sharing his journey with us.
Join the Old Runnymedians Network
We would also like to remind you that there are a number of ways that you can get involved with the Old Runnymedians network and stay in touch with your former classmates.
Join the Old Runnymedians database: Give us permission to email you news and about upcoming events by filling in your details in the contact form.
Old Runnymedians LinkedIn group: Join the private OR Group on LinkedIn where you can connect and network with other Old Runnymedians. Don't forget to add Runnymede College as an educational institution on your LinkedIn profile to make it easier for us to find you.
Share your success stories: Please send your success stories to communications@runnymede-college.comcommunications@runnymede-college.com so we can, with your input, publish them on our website and on our social media for our network to see.
Follow Runnymede College on social media: You can follow Runnymede on LinkedIn, Facebook and Twitter to follow the latest news and see what's happening around the school.
We look forward to hearing from you!