It is a pleasure to share with you the final university destinations of last year's graduating class.
With half of the year group going to study in the UK, it is remarkable to note that 73% of those who are now in Britain are attending Top-10 universities. Bath, UCL and Warwick continue to attract some of our best and brightest, and it is impressive to see that four Old Runnymedians are now at the STEM-focused Imperial College London. In Scotland, St Andrews and Edinburgh have welcomed five former pupils, and of course we are delighted to continue our strong record of our students going on to Oxford and Cambridge.
More students than ever have gone to college in the United States; 18% of last year's cohort, in fact. They include four attending Ivy League universities (Columbia, Brown, Penn), as well as last year's Head Boy at Stanford, and others at Johns Hopkins, Duke and Georgia Tech. Spain is the destination for a further 18% of our most recent graduates, with IE and Navarra particularly popular.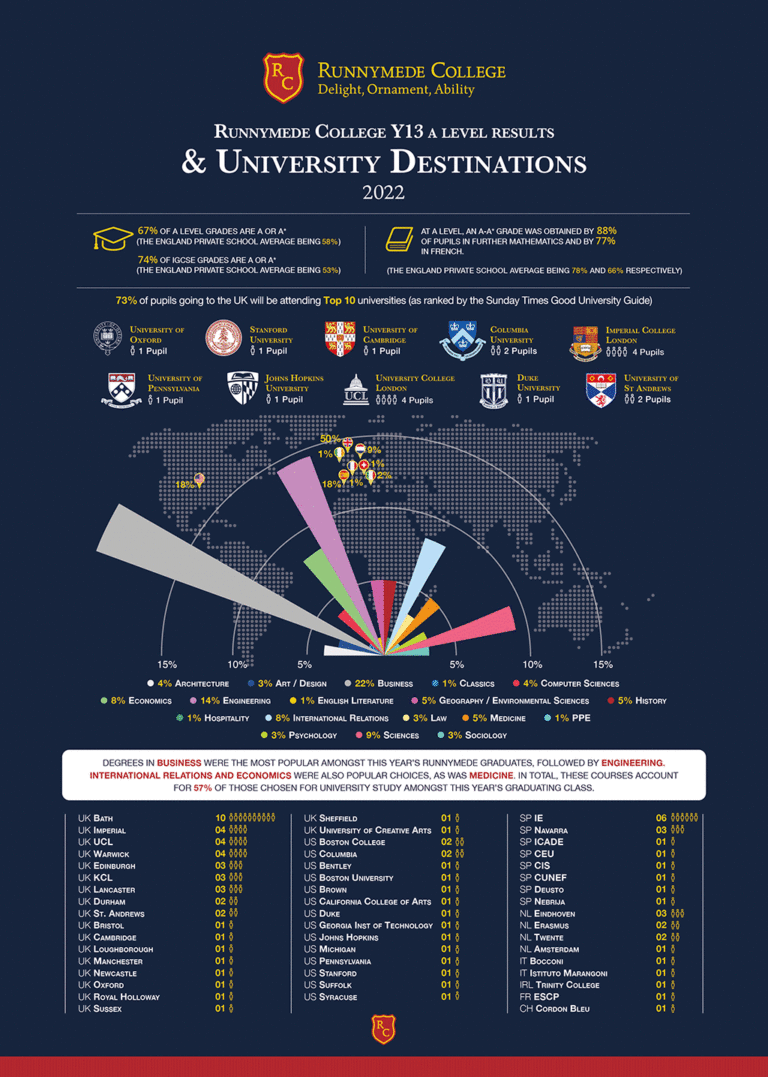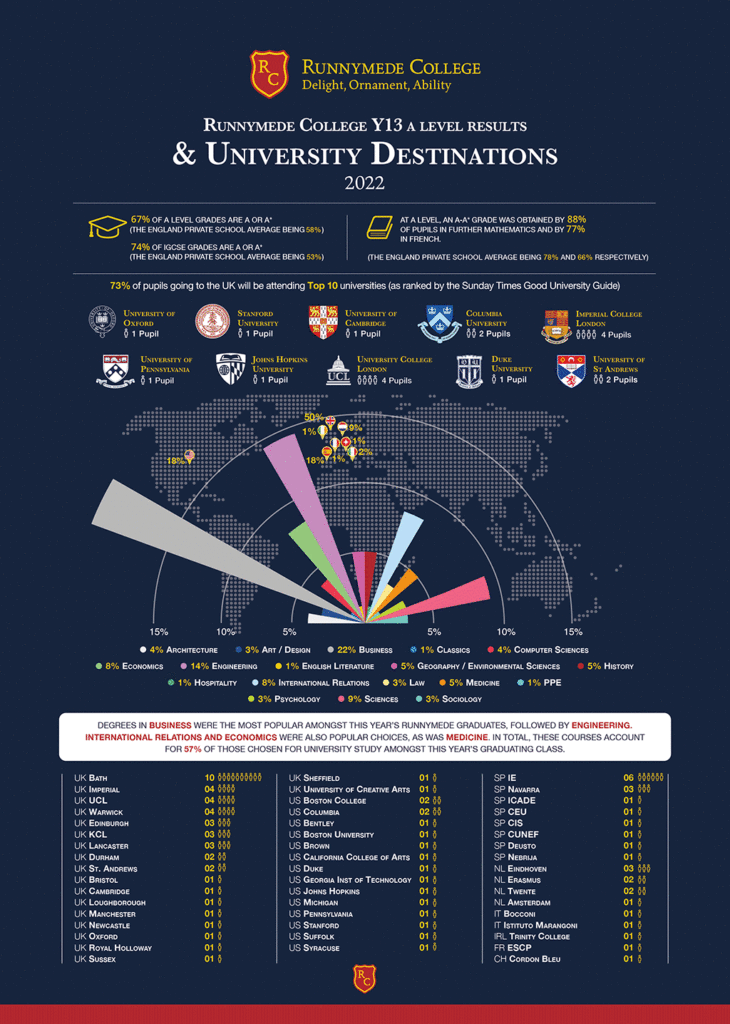 The Netherlands continues to be an attractive option for Runnymede pupils, with 9% choosing to begin their degree programmes there; but it is also gratifying to see that other pupils have decided to start their higher education in Italy (Bocconi), Ireland (Trinity College Dublin), France (ESCP) and Switzerland (Cordon Bleu).
While Business and Engineering degrees are once more the most popular options for our graduates, the range of other chosen courses — from Medicine to History; Art to Computer Science — is testament to the intellectual curiosity of our pupils and the academic strength of our teaching.
We extend our congratulatory best wishes to them all.