This term has been full of fantastic activities, opportunities and events at Runnymede College. Our older students in Years 11 and 13 have, of course, focused on doing well in their mock exams in preparation for the summer IGCSEs and A-levels, but they and all other year groups have shown real effort and enthusiasm both within and beyond the classroom. We wish all our pupils and parents a relaxing and pleasant Easter holiday!.
Junior School Round-Up In the last week of term we were very excited to receive parents at school to watch their children perform. Our Reception classes each performed their modern musical version of 'The Gingerbread Man'. The children did exceptionally well; of course this was the first time they had performed for a real audience since the start of the pandemic. The play was enjoyed by their parents, siblings, the Nursery and Year 1 children. It was great to experience the buzz of a live performance and make use of our facilities in the new school dining room. It was a fantastic way to end a busy term in which the children have enjoyed many wonderful learning experiences. STEM Week was full of investigations, challenges and experiments. The ever-popular World Book Day took place in March, as it does every year, forming part of a week shining the spotlight on literacy skills. The whole Junior school participated in a 'Big Write' based on the book 'Going Places' by Paul Reynolds; the standard of the work produced was both varied and excellent. Literacy Week culminated in our second Choral Poetry event of the year. EYFS thoroughly enjoyed their trip to the theatre to watch a performance of 'Elmer the Elephant', which was great fun. Year 2 and Year 4 both attended workshops at MUNCYT, with Year 2 also participating in art workshops at school and Year 4 visiting a wildlife sanctuary. Year 5 experienced life as a Victorian school child on Victorian Day, whilst Year 6 enjoyed their visit to Arqueopinto to further their knowledge of Pre-History.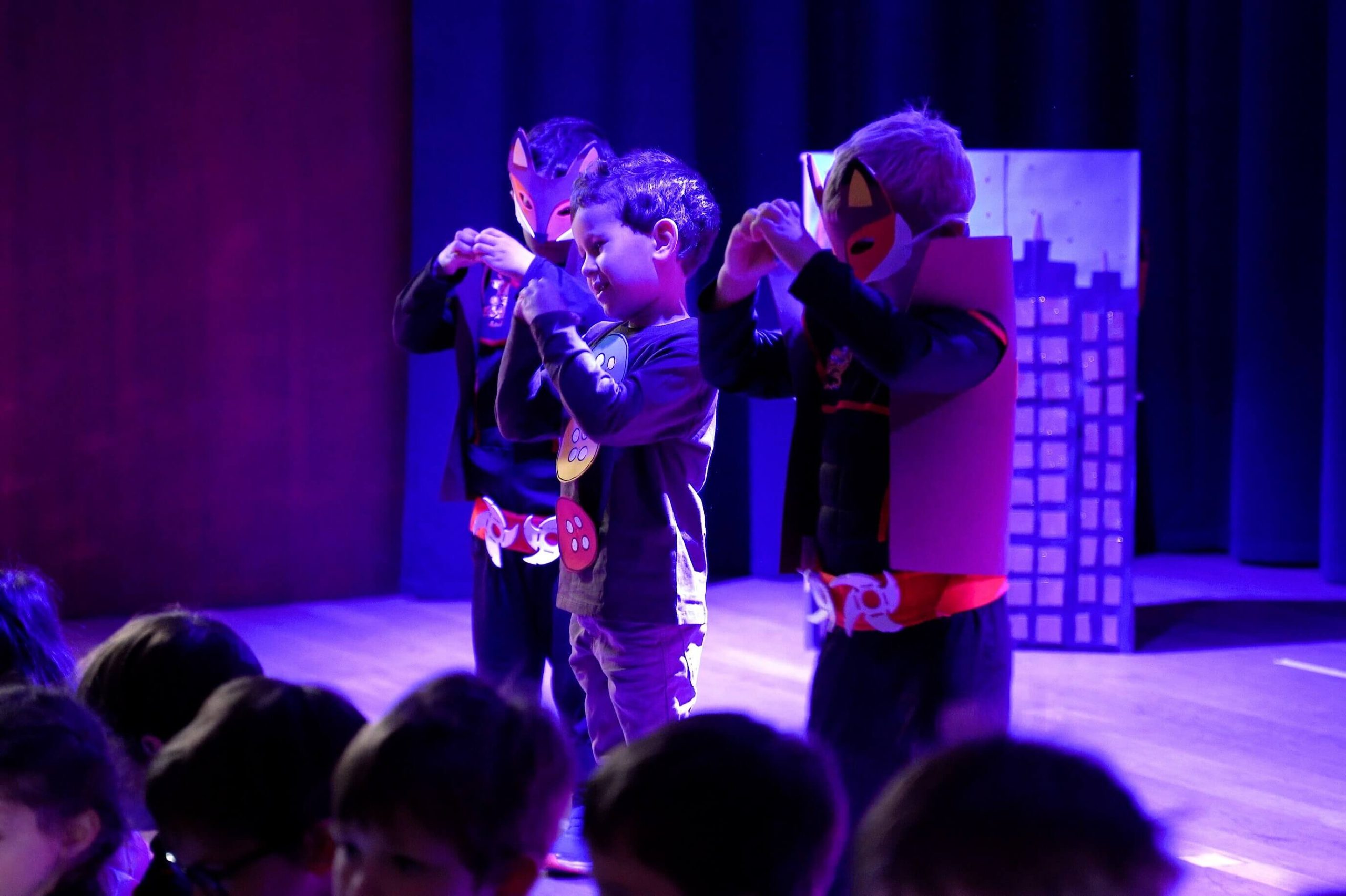 Pi Day March 14th marks the celebration of Pi day every year in the Maths department! This year, Year 7 discovered the value of π through a circle measuring investigation, dividing their measured circumference by their measured diameter to get as close to 3.14 as possible. Year 8 dabbled in some π related art work and logic puzzles and, for the first time, Year 9 investigated radian measure. We also held a competition on "how many digits of π can you recite", with some impressive scores from Lucía Jimenez 7N, Sofia Guludjian 9T and King Wang 12W (all above 60 digits). A π workout and a "dingbat" competition rounded off the events to celebrate the day. We hope all students enjoyed the activities and learned more about one of the most important mathematical constants.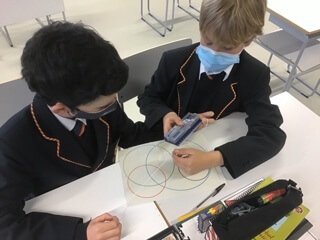 Women & Girls in Science This term we have been extremely lucky to have 10 of our Year 12 girl physicists joining two science-related activities organised by CIEMAT (Centre for Energy, Environment and Technological Research). On March 8th eight students attended a Science Dating activity, when they had the chance to hear first-hand experiences from state of the art researchers on fields that ranged from Chemistry and Biomedicine to Nuclear Physics. The girls were hugely inspired by the women scientists and found the experience extremely rewarding. In some cases it has helped consolidate their career aspirations. Three days later, on March 11th, two of the girls, Fabiola and Inés, visited an Organic Chemistry and a Fusion Laboratory. The Fusion Laboratory is the Spanish centre of reference for magnetically confined plasma fusion studies and its research is focused on what might be the future solution to our current energy problems; fusion reactors. We would like to thank CIEMAT for organising such fantastic and inspiring activities.
Duke of Edinburgh Expedition At the end of March, 53 Runnymede pupils from Years 10, 11 and 12 took part in our biggest-ever DofE expedition in Navacerrada and Cercedilla. The weather wasn't always kind but we were delighted to see the kids rise to the challenge. An enjoyable and rewarding weekend for all!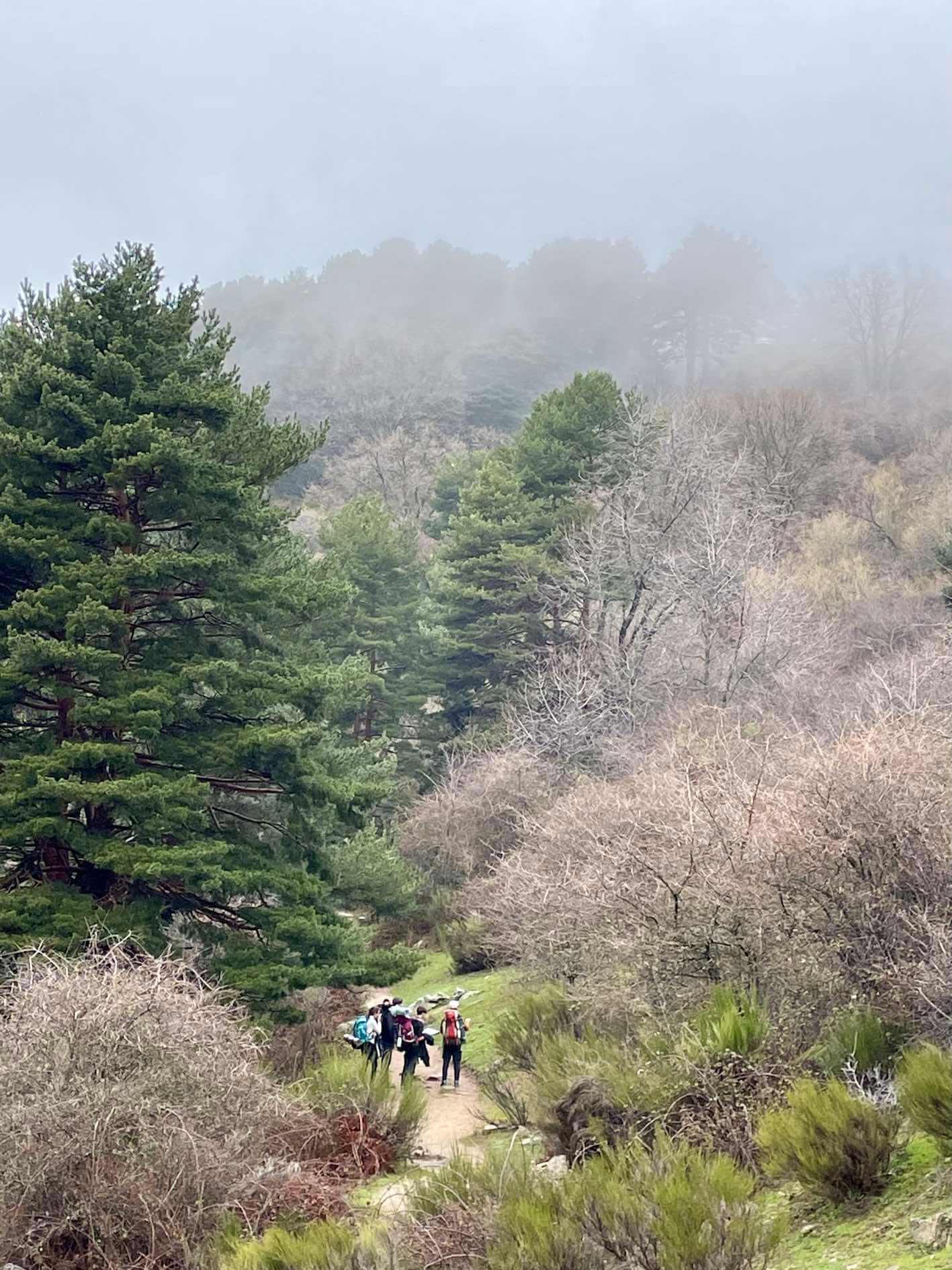 Theatre Trip for Spanish and Drama A-level Students On Monday 28th Spanish A-level students from Year 13 joined with the VI Form Drama & Theatre pupils to watch a brilliant production of the Lorca play "La casa de Bernarda Alba". It was a powerfully dramatic performance at Teatro Tribueñe, and all students benefited from watching a text they will be examined on, either from a literary or theatrical perspective.
KS3 Spelling Bee In the last week of term all pupils in Years 7, 8 and 9 attended the Spelling Bee in the Julia Powell building. After taking part in heats during lesson time, the best spellers competed in their Houses. It was a close contest, with students showing an amazing ability to spell some tough and challenging words, but in the end Locke won the overall competition. Congratulations to all the spellers, who cast some lexical magic over the school that afternoon!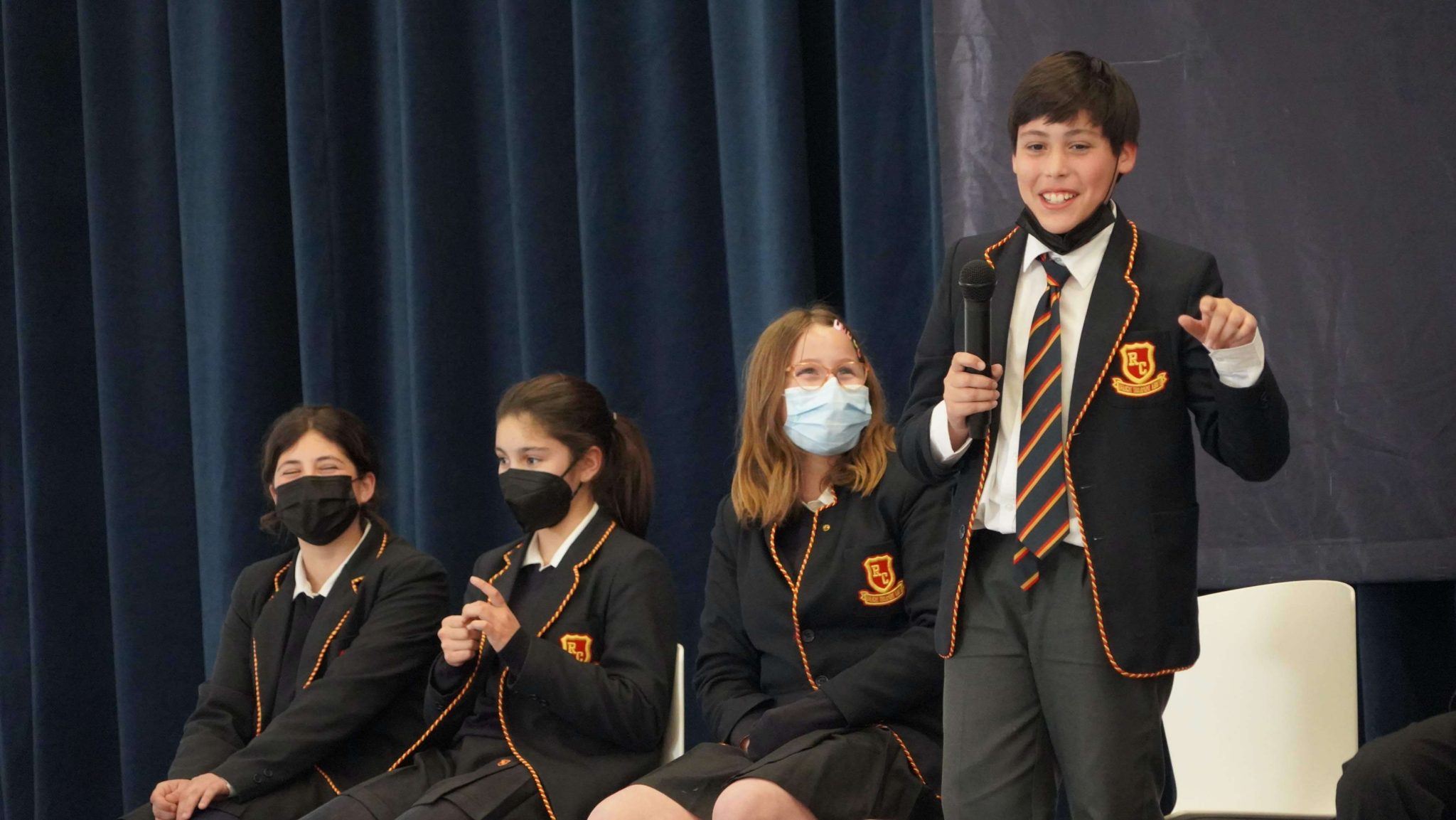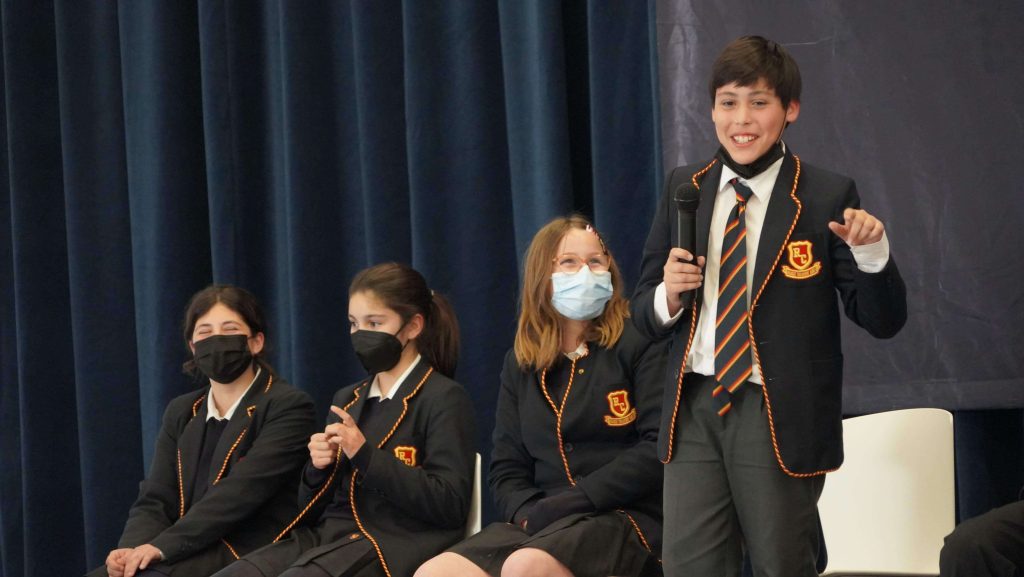 Old Runnymedian Finance, Economics & Development Event Also last week we were thrilled to host a further panel event featuring some of our best and brightest former pupils. Held in the Julia Powell building, parents and pupils from the Senior School were privileged to listen to four impressive Old Runnymedians discuss their educational experiences and professional achievements in the sectors of Finance, Economics & Development. It was a fascinating glimpse into the challenging fields which many of our student aspire to work within.