"Music begins where the possibilities of language end" – Jean Sibelius
Performing, creating and listening critically to different musical styles and genres broadens our cultural horizons, it unleashes our creative instincts, it helps to develop key skills such as presenting and collaborative working, as well as promoting physical coordination and good mental health.
Students in both the Junior School and Senior School are provided with the opportunity to enrich themselves in weekly Music lessons, taught by specialist musicians, in purpose-equipped classrooms which contain wide selections of instruments and flexible performance spaces. In the Senior School students also use specialist software (GarageBand and Flat Music Editor) to develop their ability to create original music for different instruments and in different styles.
Music is also an option for those who are studying at IGCSE and A level, where students can continue to develop their musicological skills of analysis and historical study, as well as maturing as composers and performers, of course. Many students also complete music-related activities as part of the Duke of Edinburgh's Award Scheme, which we encourage and support.
The Music Department here at Runnymede College also proudly enters students for external performance examinations each year. After being prepared for one of the eight examined grades of Trinity College of Music in private instrumental lessons, we are glad to provide a platform for our students' hard work and talent to be acknowledged and rewarded by external examiners.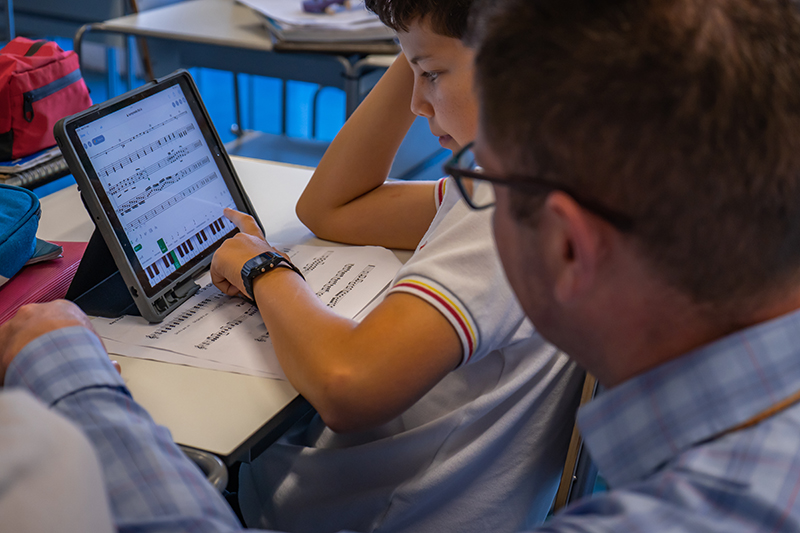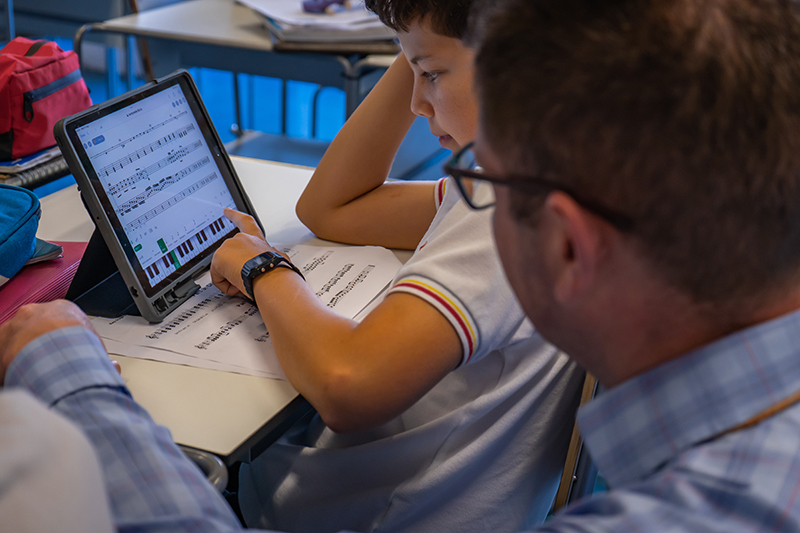 Alongside our experiential and diverse classroom curriculum, we are also pleased to facilitate group music-making for our students, through choirs, orchestras, instrumental ensembles, rock bands and other collaborations, and we provide both large-scale and small-scale opportunities for live performance to audiences on a regular basis, allowing students to share their musical gifts and talents with their peers, parents and the wider school community.